Codex Gigas: The Devil's Bible is a medieval manuscript written in the 13th century. According to legend, it was written by a monk in that time, Herman the Recluse. It is also known as Devil's Bible because of a huge devil's portrait in it and the legend surrounding its creation. It was written in Latin and in Bohemia present-day Czech Republic. The book is known as Giant Book in English.
The picture of the devil is 50 cm tall. The arms of the devil are in an upward dynamic posture. He has a big green face. The skull is made of curly dense hair on the head. The horns are huge and red, showing that they are drenched in blood. The eyes are tiny and red-tipped ears. It also has two long red tongues, a metaphoric reference to dishonest human beings.
The book contains the Latin bible in the Vulgate version. The book contains the Wisdom of Jesus, Wisdom of Solomon, Song of Solomon, Maccabees, Samuel, and Kings, and many more. Then there is the history of the Jews from the works of Josephus. Medical works are also added, along with some common prayers. There is the illustration of Heaven and the Earth. The book, along with Latin, also has Hebrew, Greek, and Slavic alphabets.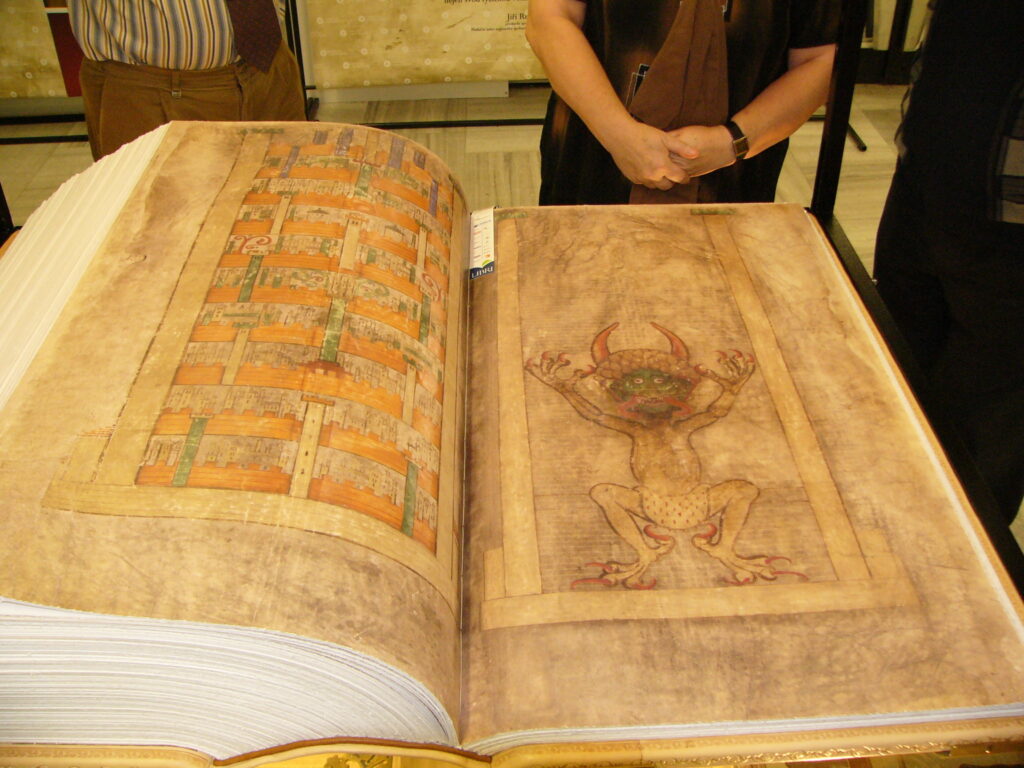 The book has wooden boards with leather as bookbinding. It is 92 cm long, 50 cm wide, and 22 cm thick. The book altogether weighs 74.8 kg. The book is said to be made on leaves and skins of animals.
The book, along with its history, is exciting. It's fascinating how many years ago they wrote the book. The layout and the design of the book are very unique. The addition of different works from different legends is amazing.
The book is recommended to people who are interested in the medieval era, antique pieces, and history.