Recruiting is a complex, multi-tier process that includes plenty of stages — from screening candidates to interviewing and eventually onboarding experts who are a good fit for your company. While it is possible to automate (or at least semi-automate) the screening and onboarding, interviewing is the most challenging stage of this process. It requires a human touch and, often, a personalized approach to every interview.
But, of course, it follows a traceable logic like any professional activity. Below are the top books on mastering interviewing skills to streamline the recruiting process — read them if you want to take your recruiting skills to a new level!
#1 Creative Hiring: The Pinnacle Model for Spontaneous, Imaginative, Collaborative Interviews by Ozan Dagdeviren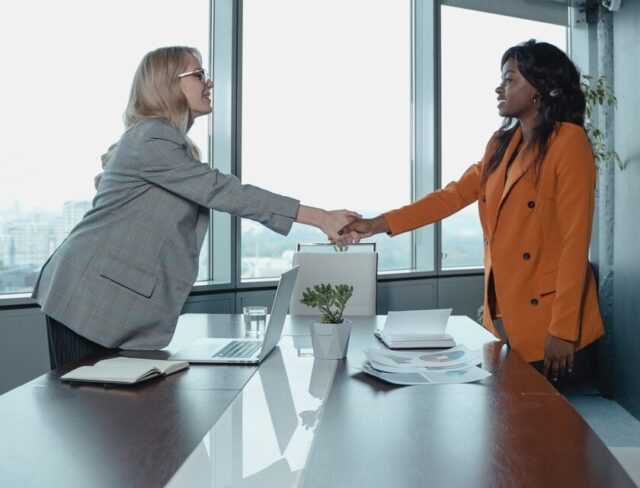 This book is one of the key sources of inspiration for recruiters who understand how outdated and inefficient the traditional hiring model is. While it was initially published in 2015, the slightly less than 200-page guide is still relevant today.
Ozan Dagdeviren categorizes the candidate interviewing process into seven steps. The ultimate goal is to show aspiring recruiters how hard-to-evaluate skills, such as creativity and curiosity, can be brought to light during interviews. So, it's not a list of interview questions for different positions; instead, it is a balanced combination of psychology and sociology applied to a recruiting process.
#2 96 Great Interview Questions to Ask Before You Hire by Paul Falcone
Of course, Falcone does not suggest you ask all 96 questions from his book during a single interview. However, 96 Great Interview Questions, with explanations behind each possible answer, can help recruiters better understand a candidate's personality and career goals.
Sticking to the list's beginning is often more than enough for a single job interview. But you should still take time to read the book to its end because it highlights some common interviewing aspects from a different angle. And that is probably why this book has already seen several re-editions.
#3 High-Impact Interview Questions: 701 Behavior-Based Questions to Find the Right Person for Every Job by Victoria Hoevemeyer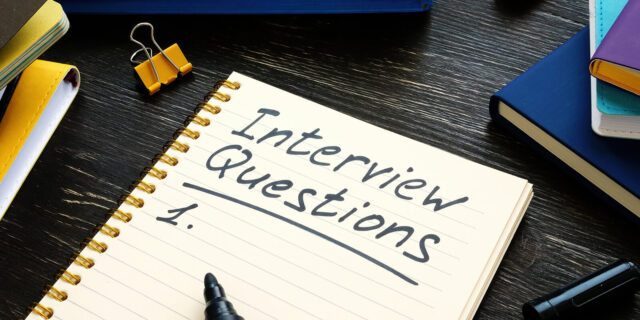 One more large collection of common interview questions with explanations on how to interpret the candidate's answers. However, Victoria Hoevemeyer goes further than simply providing a list of general questions. During the book, she repeatedly stresses the importance of asking personal, specific questions and paying attention to what candidates say and how they say it. After all, an interview is not about bombarding candidates with generic questions; it is about discovering their behavioral patterns.
#4 Quiet: The Power of Introverts in a World that Can't Stop Talking by Susan Cain
This book is a must-read for every recruiter because it focuses on the golden mine of human talent — the introverts. Today's traditional recruiting process is seldom created for introverts, even though introverts make up approximately a third of the world's population and, consequently, the talent pool.
As Cain repeatedly points out in Quiet, introverts excel in many essential skills. She also gives actionable tips on how to make the interviewing process more introvert-oriented. So, the primary purpose of this precious book is to show recruiters how they can effectively tap into this vast and largely unappreciated talent pool.
#5 The Best Team Wins: Build Your Business Through Predictive Hiring by Adam Robinson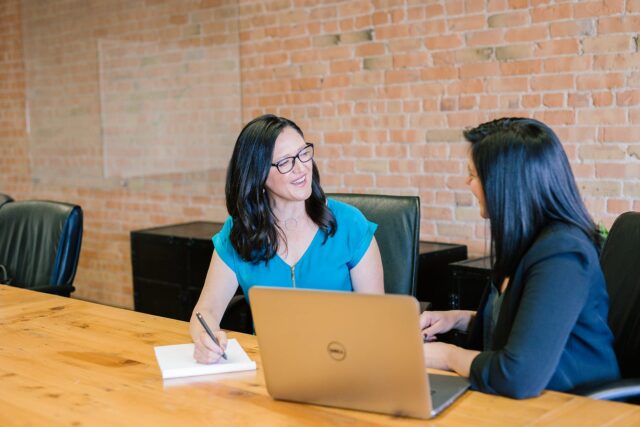 In his book, Adam Robinson focuses on larger aspects of recruiting rather than dealing with interviewing alone. The Best Team Wins is a more thorough guide on how recruiters can strengthen their brand image, attract more employees, and screen the most suitable candidates before the interviewing stage. But of course, Robinson analyzes this stage, too.
However, if you would like a deeper insight into recruiting processes, from using contact searching tools like SignalHire to choosing onboarding software like Deel, you should certainly give this book a read. It highlights all the relevant stages of a more extensive recruiting process and offers actionable tips on shortlisting the real winners for your team.
#6 Hire With Your Head: Using Performance-Based Hiring to Build Great Teams by Lou Adler
Another recruiting classic that deals with recruiting as a larger process, without a specific focus on interviewing alone. As the title suggests, Lou Adler shows recruiters how to identify high-performing candidates — not just during the interview but also by building a streamlined hiring process that optimizes every step, from sourcing to onboarding.
Throughout his book, Adler makes it clear that candidates should be chosen according to specific job requirements rather than according to their skills. And he offers his readers a simple but effective recruiting paradigm that ensures just that.
#7 High Velocity Hiring: How to Hire Top Talent in an Instant by Scott Wintrip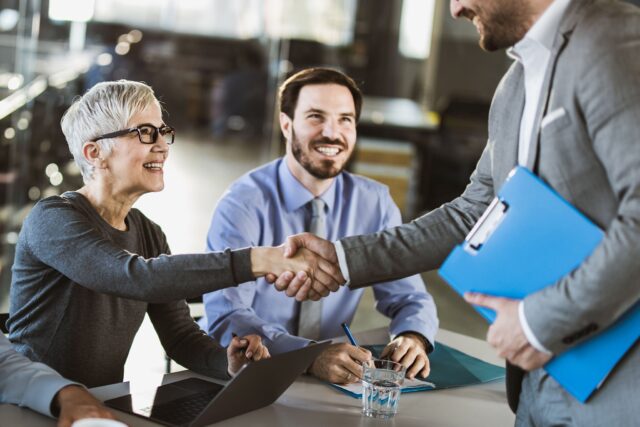 Scott Wintrip's main focus is eliminating hiring delays through interviews and building a straightforward, streamlined recruiting process. Wintrip points out that the general hiring process takes about three months — something not every employer can afford, and gives actionable tips on building recruiting databases and processes that help recruiters establish meaningful relationships with candidates even before the vacancy opens up.
High Velocity Hiring is more about relations-building rather than actual interviewing. But it is still a helpful guide on interacting with human talent — something recruiters must practice at every stage of the recruiting process.
#8 Hiring for Attitude: A Revolutionary Approach to Recruiting and Selecting People with Both Tremendous Skills and Superb Attitude by Mark Murphy
Similar to Lou Adler, Mark Murphy stresses that hiring candidates for their skill sets is an outdated approach. However, unlike Adler, who advocates for selecting candidates based on each new vacancy requirements, Murphy promotes hiring talent for their personal attitude. This, no doubt, is not a standard approach to recruiting. However, Murphy substantiates his ideas with plenty of factual academic research on the subject. Still, do not let this put you off — Hiring for Attitude is not a boring read, and Murphy makes a truly compelling case in his work.
#9 Hiring Smart!: How to Predict Winners and Losers in the Incredibly Expensive People-Reading Game by Pierre Mornell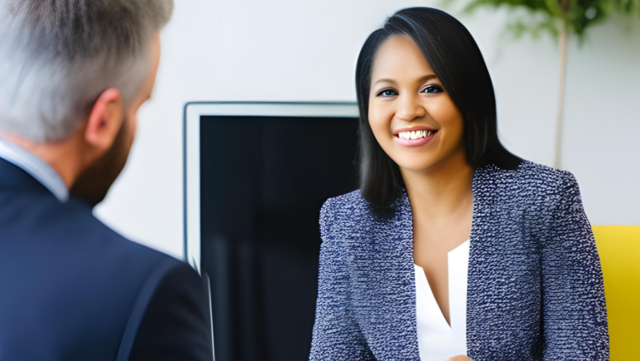 Mornell's book returns to the subject of effective candidate interviewing, even though it also touches on other recruiting stages. The book's main focus, as its name suggests, is seeing the difference between winners and losers. That may sound a bit harsh at first. Still, Mornell describes how recruiters can evaluate candidates' soft skills and overall organizational fit — something very few other recruiting books describe in such impressive detail.
#10 The Effective Hiring Manager by Mark Horstman
The last book on our must-read list may not be the best fit for experienced recruiters, but it is an excellent start for beginners. It offers an in-depth analysis of all recruiting stages, from screening to onboarding, with a particular emphasis on details that often get overlooked. Horstman's book is for you if you want to discover top recruiting mistakes in all essential stages of the hiring process and become a truly effective hiring manager.
The Effective Hiring Manager is an essential 101 guide for all aspiring recruiters, which has been a steady bestseller since its first publication in 2019. So, even if you have a pretty good idea of building effective recruiting processes, you may still find this publication interesting.
Most of these books focus on interviewing, but as you may have noticed, some analyze broader recruiting strategies, too. No wonder it's impossible to entirely separate interviewing from the other recruiting stages because the whole process aims at achieving a single purpose — finding the best human talent for your existing team. So, one stage cannot stand independently from another — interviewing is just one step in the more extensive process, even though it is a major one.