If you have the ability to think analytically, know how to use a computer, have read plenty of books, and know what to recommend people to read, then you would make a good librarian.
What you need to know is that every profession has its requirements, and there's much to consider, from qualifications to job prospects and salary. And then, with the right cand experience, and when you're aware of everything the profession has to offer, you can have a rewarding career.
To help you on this journey, this article will provide you with the necessary information and resources to help you become a librarian.
Decide what type of librarian you would like to be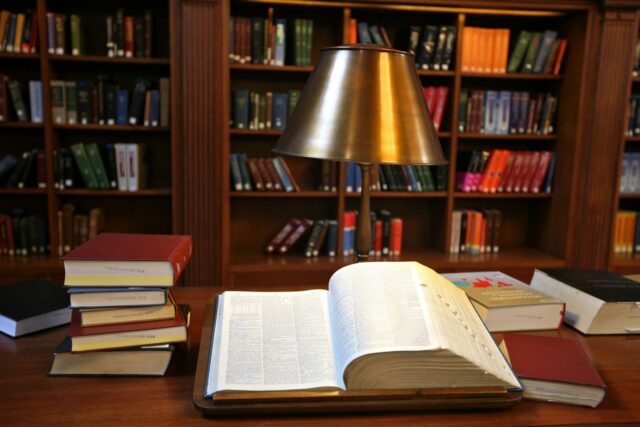 Librarians specialize in various roles, including cataloging and archiving, public library service, information science, and educational instruction. In addition, some librarians are generalists with expertise in multiple fields, while others may specialize in one area.
Consider what you would like to do and what responsibilities you'd like to have. For example, if you enjoy teaching, you may be interested in a career as an instructional librarian. On the other hand, if you're keen on research and organization, you may want to consider a role as a cataloger or archivist.
Get a degree in library science
A library science degree will equip you with the skills and knowledge you'll need. It typically involves taking classes in areas such as cataloging, reference, technology, and research.
You can complete a library science degree program in three or four years. Then, depending on your career goals, you may want to pursue a master's degree or doctorate. These advanced degrees can qualify you to become a head librarian or work in specialized fields such as academic libraries, archives, or museums.
University of Wisconsin-Madison, University of Illinois, University of Washington-Information School, and University of South Carolina are the schools you should pay primary attention to. Research their websites and find out if they have what you're looking for. Also, if you still haven't decided where to study, Nuwber has made a list of winners and runners up. In other words, the safest college campuses in the United States by state. Keep a close eye on this information, especially if you decide to live on campus.
If you don't have the resources or time to attend a conventional university, there are many online programs available. In addition, with an online degree, you can study from home and complete your program at your own pace.
When researching different programs, look into accreditation. Accreditation is vital because it ensures that the program meets quality standards.
Gain experience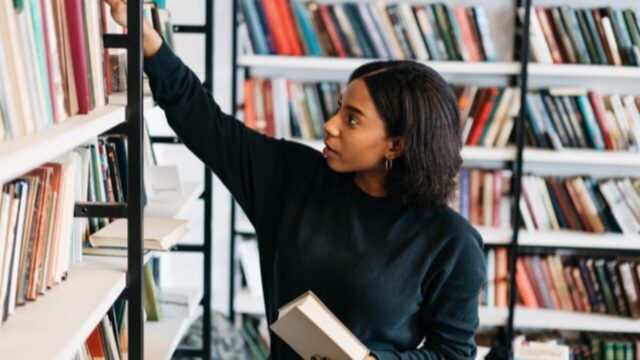 Working in a library will help you learn the ins and outs, as well as the important skills needed. It also provides valuable opportunities for networking and career development.
Another way to gain experience is to find an internship or volunteer position at a library. Many libraries offer paid internships or volunteer positions for college students. These are excellent opportunities to get your foot in the door and gain hands-on experience.
You can also look for entry-level positions such as library aides or assistants, which can provide a great experience and potentially lead to more permanent roles.
Another way to gain experience is to shadow experienced librarians. Shadowing is an excellent way to learn the ropes of the profession.
Get certified by the American Library Association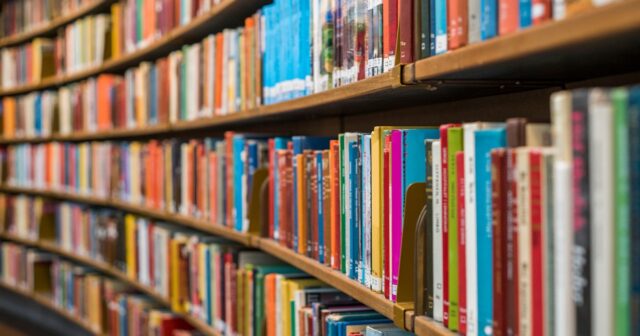 The American Library Association certifies librarians and other library professionals. You must meet the ALA's educational and experience requirements to become certified.
The ALA's certification program is called the "Certification of Professional Achievement in Library and Information Services" (CPLA). To become certified for this post-MLS program, you must have at least three years of professional experience in a library setting or as a library supervisor. You will also need to pass the CPLA exam.
The CPLA exam covers areas such as information resources, information services, and library administration. It is a comprehensive test designed to assess your knowledge and skills in these areas. The exam consists of multiple-choice questions, short answer questions, and essays.
After passing the CPLA exam, you can apply for certification from the ALA. If your application is approved, the ALA will give you a certificate of recognition, and you'll become an officially certified librarian.
You can opt for the Library Support Staff Certification (LSSC) if you are a support staff. This national certification program can help you become a CLSS (Certified Library Support Staff).
Being certified by the ALA is optional to be a librarian. Still, it can demonstrate your commitment to the profession and provide employers with additional assurance of your expertise and qualifications.
Join a professional library association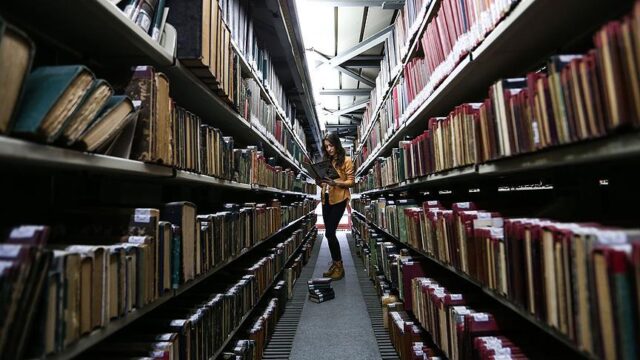 These organizations provide members with access to job opportunities, professional development resources, and a network of other librarians. Membership fees vary depending on the organization, so it's important to research different ones and find one that fits your budget.
The American Library Association (ALA) is the most widely-recognized professional library association. With over 65,000 members, ALA provides librarians access to numerous publications, online resources, webinars, and conferences. ALA also offers specialty divisions based on library type and area of interest.
Other professional library associations to consider are the Public Library Association (PLA), Special Libraries Association (SLA), and Medical Library Association (MLA). Each organization offers its members a unique set of benefits and resources.
Joining a professional association is an excellent way to stay connected with other librarians, stay up-to-date on library trends, and advance your career. Investing in membership fees is well worth the return on resources and knowledge you can gain from these organizations.
Stay up-to-date on library trends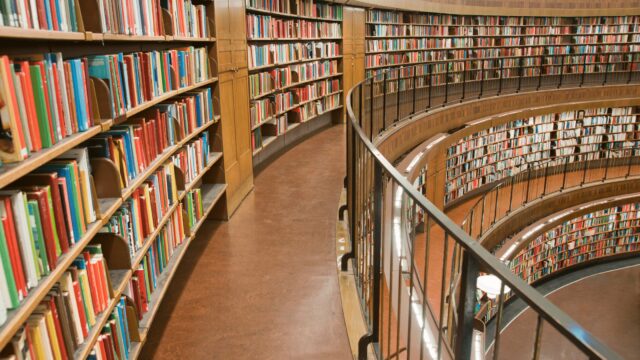 Keeping up with library trends is essential for any aspiring librarian. After all, libraries are constantly changing and evolving to serve their communities better. From technological advances to new methods of organizing information, understanding the trends in your field will give you the edge in advancing your career.
Attending conferences and events is one way to stay on top of trends. For example, the American Library Association holds an annual conference where librarians worldwide can network, learn about new trends, and find ways to implement them in their libraries.
Another way to stay informed is by reading Library Journal and American Libraries. These magazines are updated regularly and include in-depth articles and reviews about the latest library technology, trends, and research.
Finally, following library-focused blogs and websites is an amazing way to be connected with the profession. Popular blogs cover topics such as new technologies, services, and emerging trends. Additionally, many professional organizations have blogs and websites regularly updated with the latest industry news.
Key Takeaways
Becoming a librarian is rewarding personally and professionally. With the right education and experience, you can make a career and help people access the knowledge and resources they need.
A successful librarian is knowledgeable about the library science field, stays up-to-date on library trends, and is enthusiastic about helping others. With dedication and hard work, you will fulfill your dream of becoming a librarian.