Imagine you are reading a book and suddenly it becomes your one of the most favorite books, and now a book and all the characters of that book becomes a reality in a movie and you are watching all of your favorite characters right in front of you.
Now you don't even need to buy DVDs to watch movies you can directly watch movies by subscribing to any of your favorite streaming service, like Netflix, Hulu and Paramount Plus outside USA, and if any of the streaming service not available in your region so buy a VPN and enjoy all of your favorite movies.
Importance of Movies Based on Books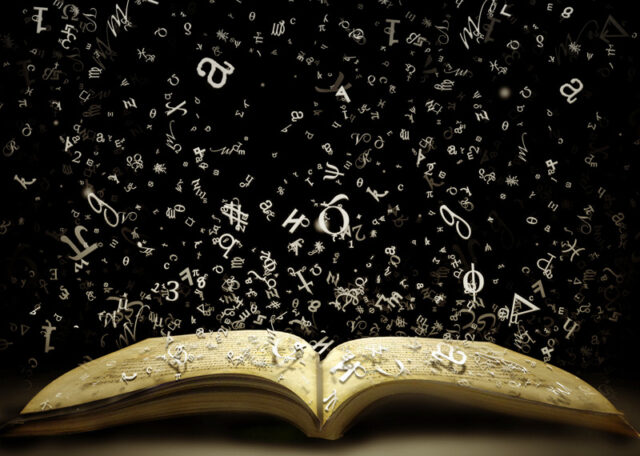 Movies based on books are important because they allow audiences to experience the story in a new way. Many books are considered classics for a reason, and turning them into movies allows for wider accessibility and exposure to the story.
For bookworms, seeing a beloved story come to life on the big screen can be a thrilling experience. Additionally, movies based on books can bring new perspectives and interpretations to the story, providing viewers with a different way of understanding and enjoying the story.
Furthermore, movies based on books can be a valuable educational tool. They can inspire interest in reading and encourage viewers to read the book the movie is based on. This can improve literacy skills and foster a love of literature. Watching a movie adaptation can also provide a visual aid for students who are studying the book in school, helping them to better understand the story and its themes.
If you're a bookworm looking to watch movies based on your favorite books, visit this website to watch these movies and experience the stories in a new way.
The Godfather (1972, 1974)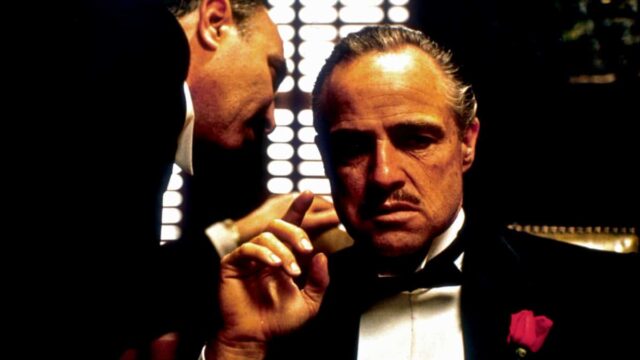 The whole story of "The Godfather" comes in a very small space. Because of this, we identify with characters who are fundamentally bad. A masterful conjuring trick, the story by Mario Puzo and Francis Ford Coppola invites us to view the Mafia solely on its own terms. The figure of Don Vito Corleone, played by Marlon Brando, gains sympathy and even admiration; during the entire movie, this lifetime professional criminal does nothing that we can really find objectionable.
Little Women (2019)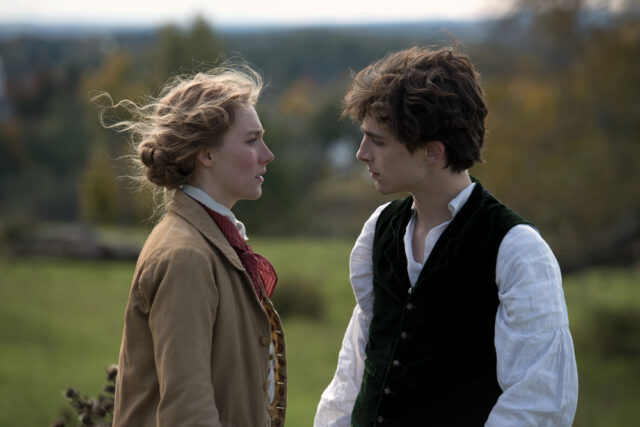 Little Women is the tale of the four March sisters, particularly Jo, as they leave behind the relative freedom of youth and struggle to make a living as adults in a time when options for women were scarce, particularly for those who were genteelly poor. Louisa May Alcott's semi-autobiographical book was released in 1868 and 1869. (In two volumes). Every generation interprets it and applies it differently. In the 2019 adaptation, Jo's displeasure with her gender-specific role is highlighted, along with her relationships with her sisters and her understanding mother (Laura Dern).
The Color Purple (1985)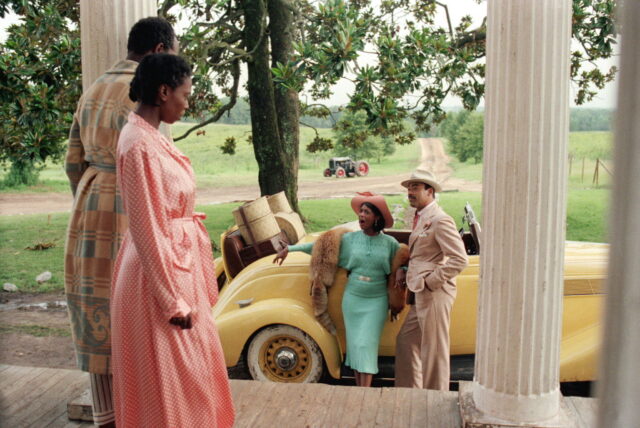 Based on Alice Walker's 1982 novel, which earned the Pulitzer Prize for Fiction, comes this moving 1985 movie. The Menno Meyjes-adapted drama takes place over 40 years in the life of a black lady living in the South who experiences extreme persecution at the hands of the men in her life before learning to stand up for herself and recognize her unique talents.
Steven Spielberg, the film's director, gives The Color Purple an astounding emotional intensity and inventive visuals. A talented cast that includes Whoopi Goldberg, Danny Glover, Oprah Winfrey, Adolph Caesar, Rae Dawn Chong, Akosua Busia, and Willard Pugh deliver top-notch performances. The drama, which was shot in beautiful surroundings in North Carolina, is considerably enhanced by the music with soul by Quincy Jones.
The Wizard of Oz (1939)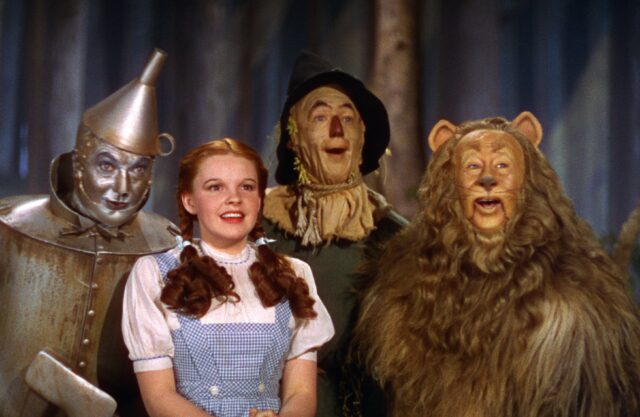 Frank Baum penned the narrative, a traditional American fairy tale, in 1900 followed by numerous sequels as befits an American fairy tale, it doesn't mention princes or princesses, magic carriages, or knights-errant, as one might find in traditional European folklore.
Instead, it focuses on a group of misfits who are trying to solve a mystery. Instead, we have a youthful protagonist from a Kansas farm, a menacing cyclone, a scarecrow in a cornfield, a futuristic type of metalworker, and an Omaha-born carnival huckster playing a wizard king. (Just the kind of wizard-king you'd anticipate an American author to create.)
Forrest Gump (1994)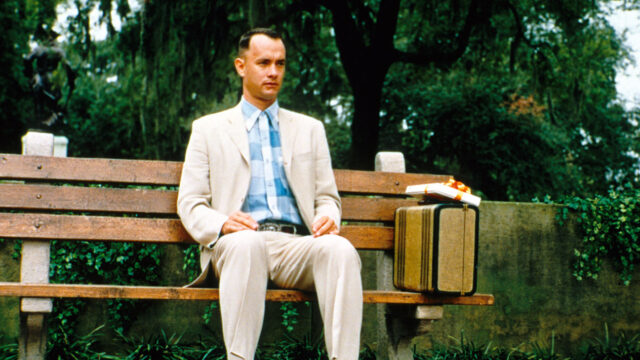 Forrest Gump has become one of those films that it seems like everyone has seen when it was first released in theatres in the summer of 1994. Quotes like "Life is a box of chocolates" may be found on everything from t-shirts to greeting cards, making it a cultural landmark.
The movie's success was highlighted by the fact that it swept the 1995 Oscars, taking home six prizes (including the "big three" of Best Picture, Director, and Actor). The choice has been made to rerelease the film on the big screen for the 20th anniversary, something Hollywood hardly ever does in the home video era.
The Princess Bride (1987)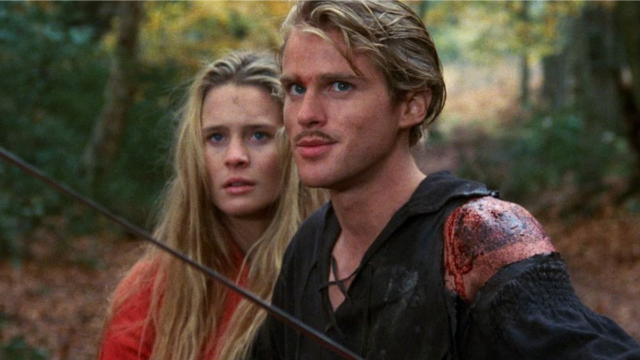 In a tale told by a grandfather (Peter Falk) to his grandson (Fred Savage), a young girl named Buttercup (Robin Wright) falls in love with a farm boy named Westley (Cary Elwes), and they make a vow of eternal love. However, after Wesley goes missing for a while, the princess bride is pressured to wed someone else. Can the Bride find her Lover again in this tale of enduring love, hope, adventure, and, of course, unfathomable humor?
The Harry Potter series by J.K. Rowling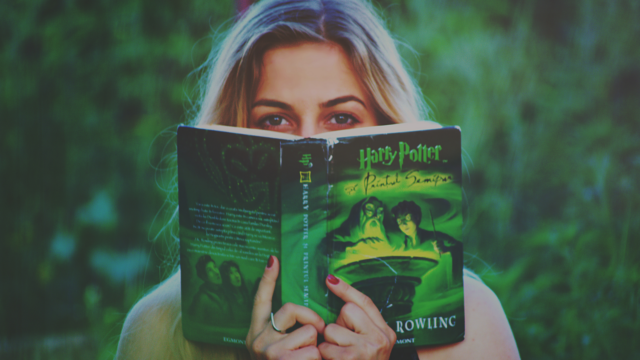 In the book, 11-year-old Harry Potter is invited to enroll at Hogwarts, a school for witchcraft and wizardry, through the letter. He then finds out that a formidable wizard and his henchmen are searching for the sorcerer's stone, which will grant the wicked wizard immortality and invincibility. Before the wizard gets there, Harry decides to seek the sorcerer's stone, but his devoted companions Hermione and Ron prevent him from going there alone.
Harry Potter and the Sorcerer's Stone is the ideal book to read if you want to get lost in an exciting, quick story. The fact that the majority of chapters end on cliffhangers keeps you interested throughout the entire book. This book is the first of J.K. Rowling's seven well-known Harry Potter books.
Factors to consider when watching Movies Based on Books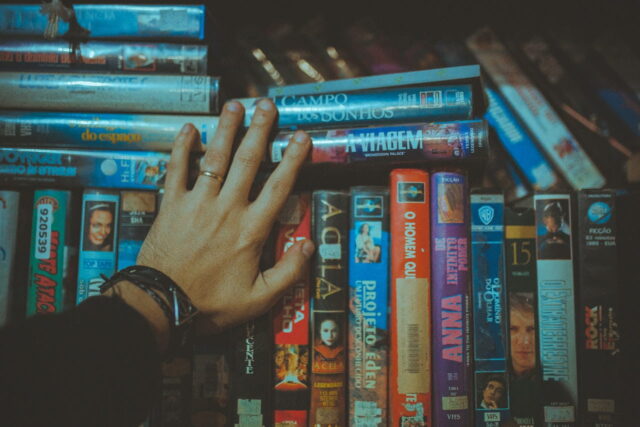 Several factors should be considered to ensure a satisfying viewing experience. Firstly, it's important to understand that movies based on books are often adapted and may not be a replica of the book. Therefore, it's important to have an open mind and be willing to accept changes made from the book to the movie adaptation.
Another factor to consider is the casting and performances of the actors. When a movie is made based on a book, readers often have a mental image of the characters, and it can be challenging to see them portrayed differently on screen. It's essential to remember that actors are portraying a character based on their interpretation, and may not match exactly what readers had in mind.
Additionally, pacing and the use of visual effects and music can impact the overall mood and feel of the movie. These factors should be considered as they can enhance or detract from the overall experience.
Conclusion:
Not everyone loves to read a book which means they can watch all these movies, so they get to know about all the amazing movies with interesting plots and stories.