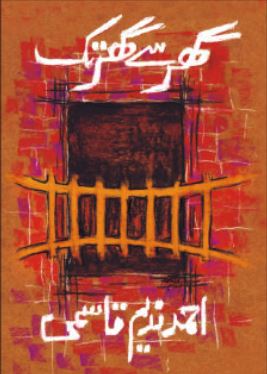 Book: Ghar Se Ghar Tak by Ahmad Nadeem Qasmi
Ghar Se Ghar Tak by Ahmad Nadeem Qasmi pdf free Download comprised of short stories. Few stories are too much interesting. Here the ist one is "Ghar Ghar Tak". This story shows how people want to make other people impressed through their money and luxury life. A family came to the home of Chaudhry shab on Limousine. But haji Maqdoor was richer than them. Their single carpet was in thousands at that time. When you are successful in impressing the others, you have completed your half duty.
The next person is unable to speak with you. Another story is "Haza Min fazle rabbi" this is an Arabic phrase. Means that all is well may Allah shower his blessing. The story defines that we should not be worried about the problems but to face them. Allah is watching our problems. He has a solution for them. So don't be worried and focus on your hard work. He was a famous Pakistani short story writer, playwriter, journalist, poet, editor, and critic.
Qasmi's services in Urdu literature are unforgettable. He was the writer of more than 60 books on different topics such as journalism, short story, poetry, fiction, criticism, and biographies. He had completed his M.A from Punjab University Lahore. First appointed as an assistant at the general secretary's office. He was inspired by Saadat Hassan Manto which was a great short story writer at that time. Qasmi and Manto was a good friend.
After that in 1946, he started working with Syed Imtiaz Ali Taj as editor of his magazines Phool and Tehzeeb e Nuswaan. Qasmi was an active member of the progressive writer's movement. Also, he started to publish his own monthly magazine named "Funoon". His famous books are Anchal, Ablay, kappas ka Phool. He died in July 2006 in Lahore.