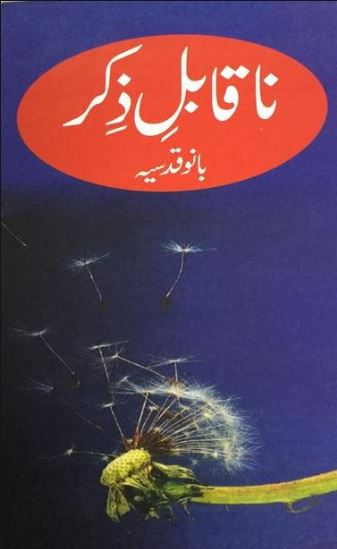 Bok: Na Kabal-e-Zikar by Bano Qudsia
Na Kabal-e-Zikar by Bano Qudsia PDF free download is a book short story. It contains different short stories on different topics. Such as the first story of this book defines how we judge the people by their appearance. This is not a good thing to judge people from their appearances. Moreover, we should spend some time with people to judge them and to consider their abilities.
In the first story, the writer shows that a father is an addict to the earning of his daughter and not want to marry her. Because she is earning well and giving to his father. Further, the same as the first other stories have some message our society has to improve it to make it better. The writer Bano Qudsia is a good social writer. However, the way she defines the problems of our society is amazing.
I like this style highlights these problems by putting them in a story the story may be romantic the story may be spiritual and this story may be a little bit social. She was graduated from GCU Lahore. Also, completed her master's in Urdu from the same university. Her husband Ashfaq Ahmad was also a famous Urdu writer. Bano's services for Urdu literature are unforgettable. She is renowned internationally.
Many of her books were translated into English and to other languages. Bano Qudsia is known as the best Urdu novelist. Her work was different. She raised voice for women. Qudsia was against the modernism. She has won an award as the best writer for a lifetime. Bano got a hype from her novel Raja Gidh. Qudsia is a motivation for many young girls as she maintained her professional career and as a housewife. She died IN 2017 and buried in Lahore.
—You May Also Like Other Book—