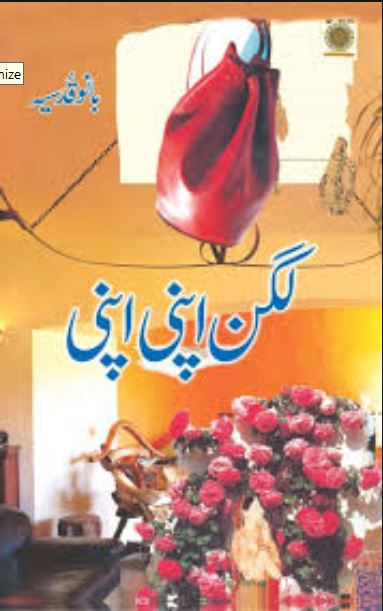 Book: Lagan Apni Apni by Bano Qudsia
Lagan Apni Apni e by Bano Qudsia PDF free download is a drama based book. This drama is about the lower middle class including doctor writer housewife and a girl office worker. Abdullah is the leading character of the Drama. He is a kind caring and loving person this drama also shows our sudden reactions to some incidents. How you react to the things that are happening in our surroundings?
The father of Doctor Abdullah is a very aggressive person. Ready for fighting little things. He is too talkative and too aggressive. The mother of Doctor Abdullah is an office worker lady. She didn't perform her work diligently and honestly. Also, addicted to kickback. On the other side, there is a character she belongs to a writer's family. Moreover, she writes books and romantic novels. She lives in his world the imaginary world she is unaware of her surroundings.
Further, she doesn't know what's happening. Lagan Apni Apni defines how every person dealing with his matters someone is cool and kind. Another may be aggressive in the same way someone maybe is an imaginary person living in his world not caring about others. Bano Qudsia was graduated from GCU Lahore. Also, completed her master's in Urdu from the same university. Moreover, her husband Ashfaq Ahmad was also a famous Urdu writer.
In fact, her services for Urdu literature are unforgettable. Further, she is renowned internationally. Many of her books were translated into English and to other languages. In addition, she has won an award as the best writer for a lifetime. Bano got a hype from her novel Raja Gidh. Actually, Qudsia is a motivation for many young girls as she maintained her professional career and as a housewife. She died IN 2017 and buried in Lahore.