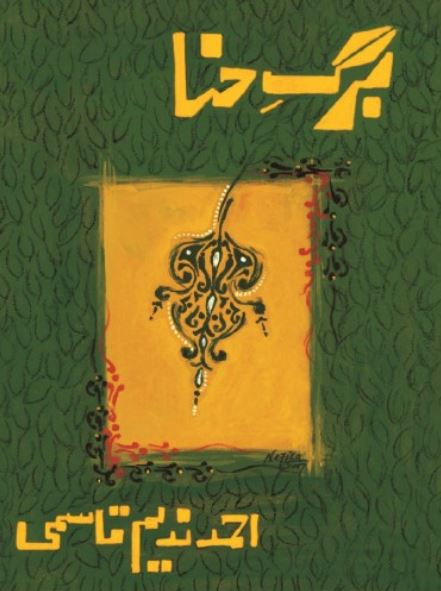 Book: Barg e Hina by Ahmad Nadeem Qasmi
Barg e Hina by Ahmad Nadeem Qasmi pdf free Download has consisted of short stories. These stories are beautifully portraying the issues of our society.  The main aim of every writer is to present his society. Highlight and give a solution to social problems in society. Because Qasmi was a progressive writer that's why his stories have hope. Hope means everything will be better we have to fight against issues. The is story is about children.
In our society, we prefer a male child. We consider that girls are not as powerful and beneficial as boys. Here boys are preferred. This gender inequality is injustice with females. That have also equal rights as men. The other story door bean is about future planning. A girl who loved a boy. She asks him will you marry me? But that guy doesn't respond to her in a proper way. He just wants a relation not want to marry this because many girls move to suicide.
Ahmad Nadeem Qasmi was born on 20 November 1916. He was a famous Pakistani short story writer, playwriter, journalist, poet, editor, and critic. Qasmi's services in Urdu literature are unforgettable. He was the writer of more than 60 books on different topics such as journalism, short story, poetry, fiction, criticism, and biographies. He had completed his M.A from Punjab University Lahore. First appointed as an assistant at the general secretary's office.
He was inspired by Saadat Hassan Manto which was a great short story writer at that time. Qasmi and Manto was a good friend. After that in 1946, he started working with Syed Imtiaz Ali Taj as editor of his magazines Phool and Tehzeeb e Nuswaan. Qasmi was an active member of the progressive writer's movement. Also, he started to publish his own monthly magazine named "Funoon". His famous books are Anchal, Ablay, kappas ka Phool. He died in July 2006 in Lahore.