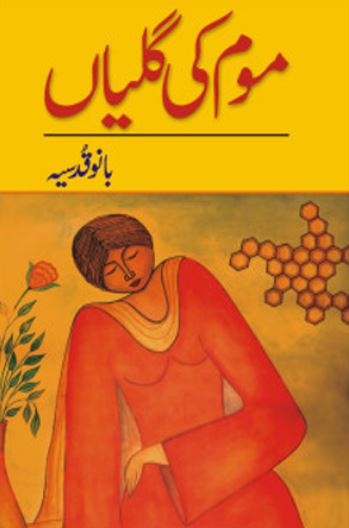 Book: Mom ki Galiyan by Bano Qudsia
Mom ki Galiyan by Bano Qudsia pdf free download is a novel. This novel is too weird and interesting. It looks like another copy of "Raja Gidh". That amazingly was a masterpiece. Consider it as a metaphor. She is relating the bunches of human life with the life of a Bee. It is very difficult to decide how is this novel. You will be unable to dislike it. Half the story of the novel looks boring. A bit after that it becomes an amazing mixture of honey.
When I was reading, I was unable to decide whether it is bad or good. I had to think about it. But after thinking I realized that its an adorable masterpiece like other books. Believe me, the writing way of Bano aapa is very interesting. How she has defined the slow story. Absorbing each character in the story. In the end, all things look connected. Actually, the life of a human is not much more different than a bee.
She collects honey whole life. Traveling from one flower to others. But in the end, other species take it. Bees start gathering it again and cycle repeats. Bano Qudsia is the best Urdu novelist. Her work was different. She raised voice for women. She was against the modernism. Bano always stressed that women should be obligated to her husband. She was graduated from GCU Lahore. Also, completed her master's in Urdu from the same university.
Her husband Ashfaq Ahmad was also a famous Urdu writer. Her services for Urdu literature are unforgettable. She is renowned internationally. Many of her books were translated into English and to other languages. She has won an award as the best writer for a lifetime. Bano got a hype from her novel Raja Gidh. She has also written too many dramas and novels.