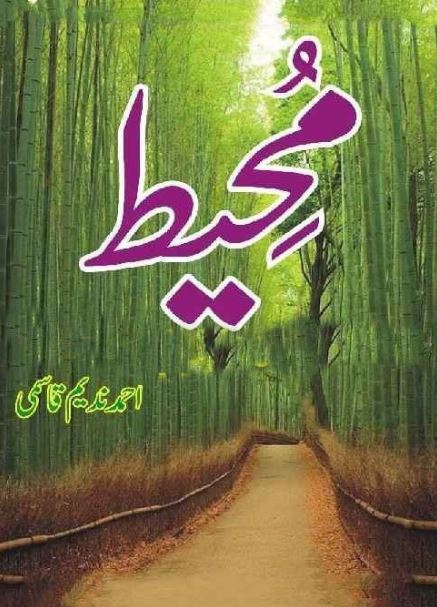 Book: Muheet by Ahmad Nadeem Qasmi
Muheet by Ahmad Nadeem Qasmi pdf free download is a collection of poems and stanzas. Qasmi always tried to give the lesson of goodness. Never hurt someone. Respect the feelings of others. These poems and ghazals sound like dreams of someone's life, pains, achievements of life, defeats and sincerity these things collectively make his manuscript a different thing. means that your heart. Where your beloved people live.
In a poem, he says that there are different people in my heart. This is too much pain about a broken heart. So many cuts on the heart. In these poems, he is just talking about nature. Natural things. That is found in an individual. Love, jealousy and other things like that. He also discusses the beauty of nature. Qasmi's services in Urdu literature are unforgettable.
He was the writer of more than 60 books on different topics such as journalism, short story, poetry, fiction, criticism, and biographies. He had completed his M.A from Punjab University Lahore. First appointed as an assistant at the general secretary's office. He was inspired by Saadat Hassan Manto which was a great short story writer at that time. Qasmi and Manto was a good friend. After that in 1946, he started working with Syed Imtiaz Ali Taj as editor of his magazines Phool and Tehzeeb e Nuswaan.
Qasmi was an active member of the progressive writer's movement. Also, he started to publish his own monthly magazine named "Funoon". His famous books are Anchal, Ablay, kappas ka Phool. He won too many awards. An active member of the literature. The government of Pakistan gives him "Pride of Honor".