Books is always been the best friend of humanity. It shows the right way of doing things. It does not matter what field you belong to. It helps us understanding things with basic concepts. The art of learning is something that may vary person to person. But the versatile method of these books is same as before. These books never leave his reader alone and above all they never judge. People have expressed their feelings, emotions, their thinking, their valuable ideas through that mean. Depending on the author, it has a different world of imaginations. The world of fantasy that people find a way to escape from their tuff life routine.
As the technology grew with time and in the early 21st century something happened. The spell of internet spread all across the world. In the enhanced connectivity, different social media networks made the dream come true. The dream to always keep in touch with their loved ones. No matter where they are, what they are doing, people are connected. Just like books, they have given an opportunity to the people to reveal people's feelings. More than books, social networks allowed humanity to deliver their ideas. Of course, there are good and bad in field of life. Books can be bad and like this social platform posts can be, too!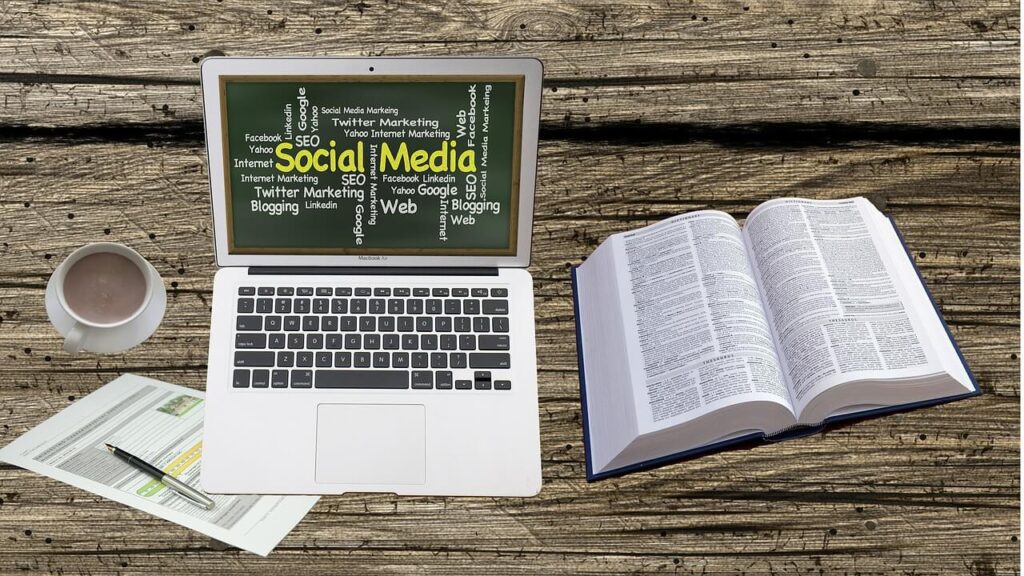 Depending on the content, it depends on the person now, what he wants. There's every sort of knowledge being shared. What you need is what will be provided to you. So, you can get benefit from both of these means. There's no sin in using social media or books. It's like a bonus for this generation to learn from any where about anything. Embrace both of these aspects of life. You will be unbeatable in the field of your concern. You'll know the books and the social media network knowledge. It will obviously help you grow more and more!
There are people that hate social media. And likewise, there are people that don't like reading books. Both of these kinds of personalities are partially not correct. We should be thankful to God for the immense knowledge that we are getting from these sources. The more knowledge we will have from both the source the more we'll be able to resolve the problems. The solution of some problems can be found at books or some at social media.
Both have their importance at their place. We can't say that one is better and the other is not. But what we can say that excess of social media is fatal. It's bad to stick to this medium for a long time. There are idlers and people with vague views. They try to conceal the originality of an event and present it differently. It's good to distinguish in between those people, either good or bad. Reading books from readers that don't even know what they are saying can also destroy your vision. So, in a nut shell, always choose the best for you. Be careful what you are consuming, judge it and make a clear declerations.