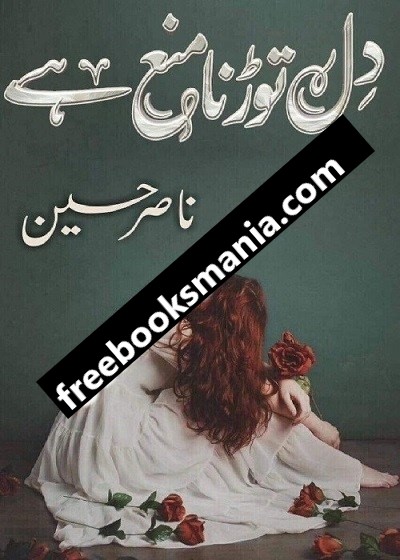 Book: Dil Torna Mana Hai by Nasir Hussain
Dill Torna mana he by Nasir Hussain pdf free download an episodic novel and it's 5th part is now uploaded. A beautiful social and romantic story. The story revolves around a boy who belongs to a wealthy family and very lenient to the poor. He always wants to help people in trouble and that is a very good gesture for humanity. A boy named Dill-e-kaif he belongs to a wealthy family. Although he is a rich man, he was good at studies and a kind-hearted person. One would have heard the hearing,
The hardest thing on the earth is a male's ego, but the softest thing is male's feelings!
Another character named Noor Sehar. She is a very pious girl and offers prayers five times a day. She recites the Holy Quran regularly. All of her cousins and his family members always praised her. Further, a kind-hearted and generous woman. Dill-e-kaif mostly forgets his purse or money when he denotes money to some needy person. But one day he lost his ID along with credit card. On this day Noor got his money and cards at the entrance of university and returns him while he was discussing his matter with his friend Omar. He thanks her. So, their love story starts with this.
Nasir Hussain is a Pakistani novelist he writes fiction and novels. His novels are mostly are published in digests. He is a young novelist. Nasir Hussain is a professor and MPhil scholar at "Karakoram International University Gilgit, Pakistan". It seems that he is a professor of Urdu literature. But the facts are the opposite. It would be interesting to know that he is a scholar of Environmental Sciences at university. It is his taste that he is working for Urdu literature. His work would be remembered as long as he serves. Freebooksmania is providing his writings for free in ebook and pdf form!