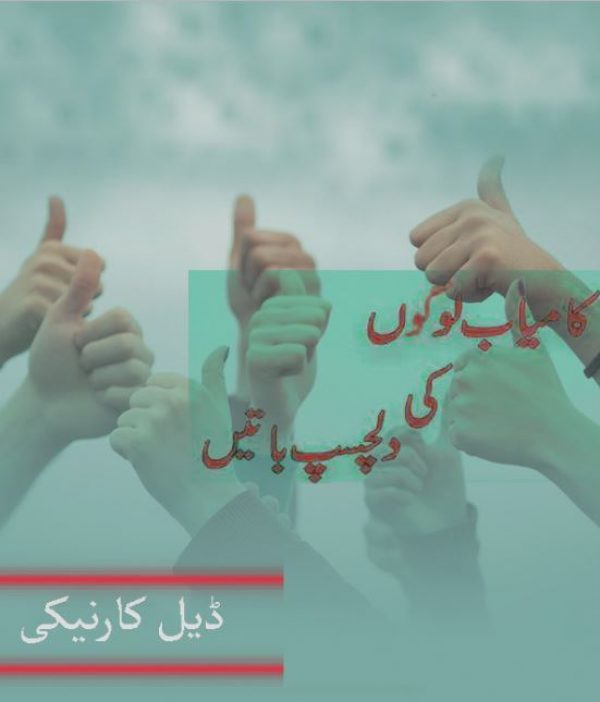 Book: Kamyab Logon ki Dilchasp Batain by Dale Carnegie
Kamyab Logo ki Dilchasp Batain pdf free download describes the habits and stories of successful people. This book is originally written in English by Dale Carnegie and translated into Urdu by Aslam Khokhar. It has wonderful stories and the habits of celebrities and about people who made their own way. Moreover, such things make us familiar with their lifestyle. It encourages the reader to do something extraordinary. So, that he could be recognized by his name. the author has explained and elaborated on the thinking of those people.
Our choices elaborate the real we!

(Unknown)
He wrote a biography of Summerset Maham, William Shakespeare, Charles Dinkins, and some other famous persons. The purpose of this book is to provide that image of thinking to other people. How they become famous by doing a little act of creativity. For example, William Shakespeare is the person he was not known in his town. But after his death when his poetry and dramas came on light people loved him. Dale Carnegie is a renowned author. As well as, his readers are not only in Europe he has a wide range of fans in Asia.
That guy was born on 9 November 1888 in America. He became famous due to writing on successful people. He was not only a writer also a critic. He runs an institute where he taught writing skills. He touched the sky of fame in no much time. Moreover, he lightens the minds of people through his adorable thinking. Carnegie is the person who can pull you out from depression and hopelessness. But the condition is to read his books with full focus. He treated sick people without medicines. He motivated a thousand of people and put them on the way of success by his motivational writings. Dale Carnegie died, but his ideas are still making way for people.
***You May Also Like Books by Jack London***